3000 Old Alabama Road #116
Alpharetta, GA 30022
Next to Kroger

(770) 410-0799
Open Today Until 6:00 pm
| | |
| --- | --- |
| Monday | 10:00 am - 6:00 pm |
| Tuesday | 10:00 am - 6:00 pm |
| Wednesday | 10:00 am - 6:00 pm |
| Thursday | 10:00 am - 6:00 pm |
| Friday | 10:00 am - 6:00 pm |
| Saturday | 10:00 am - 6:00 pm |
| Sunday | 12:00 pm - 5:00 pm |
Join us Saturday, October 21st for a great show!
Wild Birds Unlimited in Alpharetta - Johns Creek will be hosting Pete Griffin from the Charlie Elliott Wildlife Center on Saturday, October 21st at 11:00 am and again at 1:00 pm for two very special programs about raptors. Charlie will have a Bald Eagle, Red Tailed Hawk, Barred Owl, and a Screech Owl and will speak about the GA Department of Natural Resources programs for rehabilitating these birds, and the education efforts in place for teaching people to love and respect these birds.
Join us at either 11:00 am, or at 1:00 pm for a very exciting and informative program!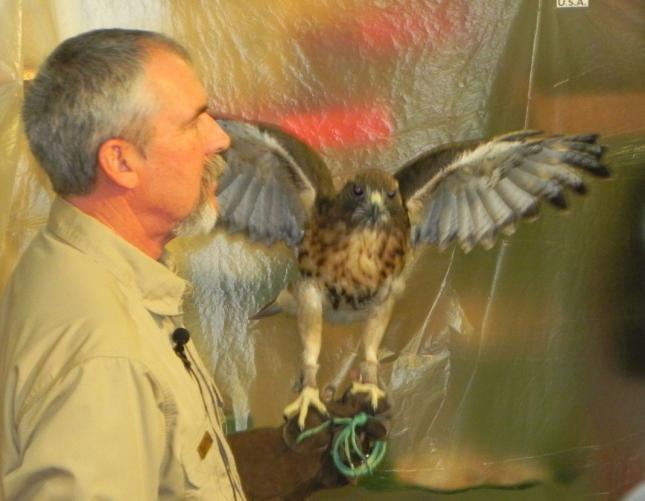 ---
Birds Caching for Fall Many birds are caching food for the upcoming winter.
learn more

Live Raptor Presentation 10/21/17 Bald Eagle, Red Tailed Hawk, Owls in the store Saturday, 10/21/17
learn more